THE ADVANTAGES OF MY PARENTS PARADISE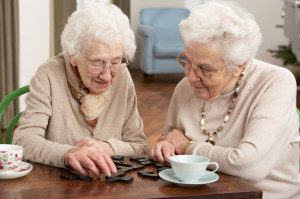 Senior living facilities are important and critical choices that a family can make
to improve the life of their loved one who is getting on in years. Luckily, there are
plenty of kinds and style of senior living facilities to choose between, from the larger
homes that service hundreds of clients, to the smaller assisted living facilities that
just focus on a few clients at a time.
While the larger assisted living facilities are no doubt beneficial in many situations, the benefits of a smaller home care facility tend to outweigh those of the larger complex for several reasons.
Attention to Detail
First and foremost, when you choose a senior care facility, you are choosing a place
that someone in your family will be living for the next several years. It is more than
just a purchase, but a decision to place a loved one at a home where they need to feel
valued and desired.
As such, My Parents Paradise care homes are able to pay more attention to detail with
your loved one, including identifying, remembering, and perfecting their needs, and
anticipating their problems before they even arise. Assisted living facilities with
hundreds of clients simply can't afford that level of detail like a smaller home.
Personalized Care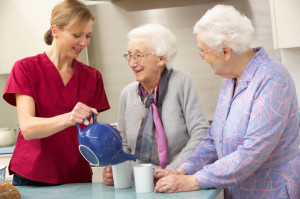 Personalized care in My Parents Paradise assisted living facility means that the caregivers and staff
members know your loved one's name, situation, and likes. Personalized care also
means that they can understand exactly what your loved one needs to thrive in an
assisted living facility, and make their level of care such that every senior in the
facility feels valued and loved.
Seniors can often feel lonely when entering an assisted care facility, so it is critical
that caregivers provide that value every day. In My Parents Paradise assisted living facilities,
caregivers easily show that value and let seniors know that they matter, and they
are more than just a number on the care docket.
Help With Medications
Seniors generally take quite a few medications, and it can get complicated if
caregivers are not focused and diligent. Because of that, My Parents Paradise care facilities have a
huge advantage on the larger facilities when it comes to monitoring medications.
My Parents Paradise can ensure that seniors do not double up on medications, overdose,
or combine dangerous medications together, and in turn, make them safer and
more secure in the assisted living facility. Seniors do better when they are cared for
personally and compassionately, and that care comes from smaller assisted living
facilities and senior care homes!